Offer System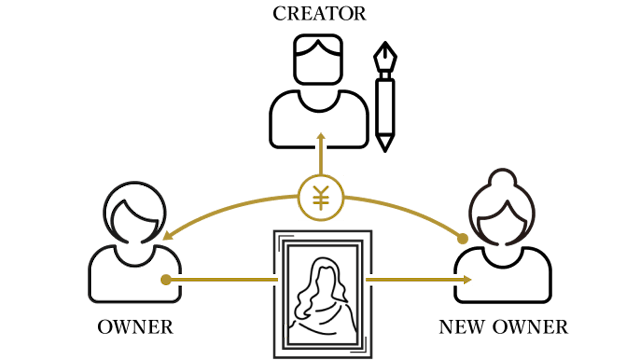 If an offer is sent to the owner, the owner may decide to sell the digital ownership to the user who made the offer. Part of the profit will be returned to the creator of the artwork.

※Limited Edition is not included in the offer.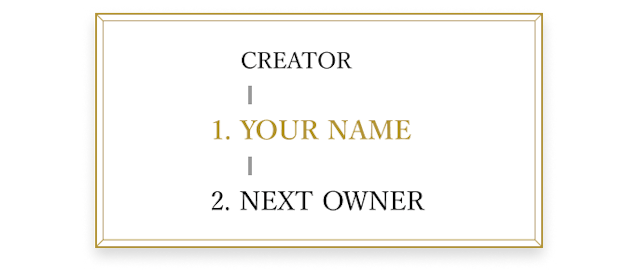 Owner name will be recorded in the ownership history on blockchain, so the evidence that you have owned the artwork will always be there even though you sell the digital collection.
Comments from the Current Owner

That would be a shame to not share this wonderful artwork.
I was really glad that I could be the owner of this artwork specially made for the 10th Anniversary of STEINS;GATE. Also because I didn't win any artwork from the lottery sale.

I feel like I would want to enjoy this sole possession for a while. But after a certain time, I would surely want to pass this digital ownership to the next owner though the offer system. Leaving your ownership history on blockchain is such an epoch‐making system.

By passing the artwork to the next owner, we could return part of the profit to the creator. I surely would hope that this can support the creators to make new artworks, so I feel like I would definately try it.
Try to make an offer
Owners may check the notification or the "
Offer Status
" page in My Page to see whether if there is any offer to your artwork.
Accept the highest offer before it expires
You may only accept the highest offer. You can only accept the offer within 7 days after receiving it.

If you wouldn't like to accept the offer, you do not have to do anything.