1. Certificate of Joint Partnership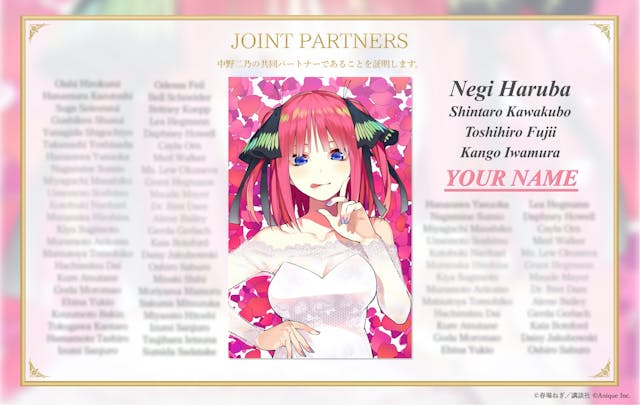 A Certificate with your name that proves your joint partnership will be issued. It represents how all partners share this artwork equally. Only the joint partners will be able to access to their exclusive pages. Also, as a joint partner, you will have your name with the author of The Quintessential Quintuplets, Negi Haruba.
2. Invitation to the Artwork's Exhibition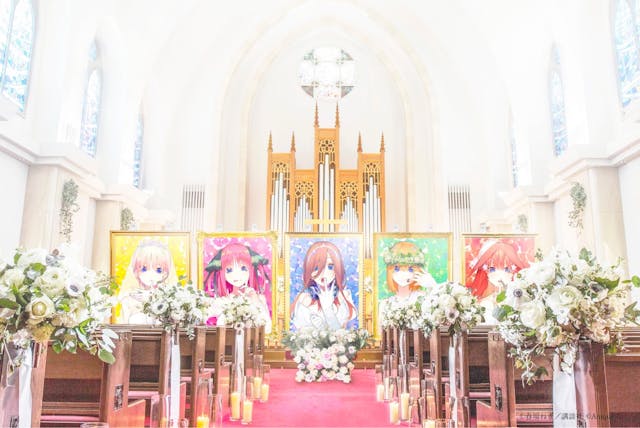 As a joint partner, you are invited to the artwork's exhibition held at Ivy Hall, a chapel located in Omotesando, Shibuya, Tokyo. The artwork will be made into a huge framed edition. Earlier joint partners will have a greater chance to participate if the amount to participant exceeds. Your date and time of attendance will be chosen by lottery. Please understand that you might not get the time that you desire.
3. Gift of Memories 「Framed Artwork」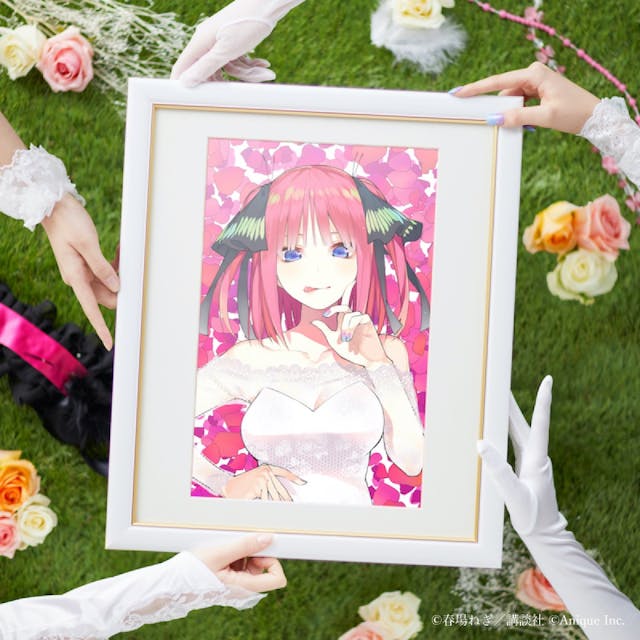 The framed artwork is made by using the same technique on making the huge framed edition exhibited at the chapel. It is printed in ultra-high quality and adjusted to the artwork's best color. You may feel the bride's glittering eyes, warm skin, touch of the hair from the framed artwork. Each joint partner can only order the framed artwork once.
4. Gift of Memories「Special Mug」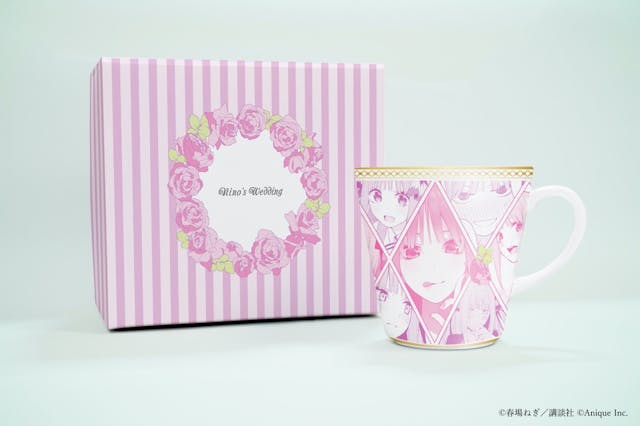 A mug with all of those unforgettable faces and expressions. A mini-towel with the same design will also be included, which made this into a bridal gift box. This is a special item that contains all of the memories.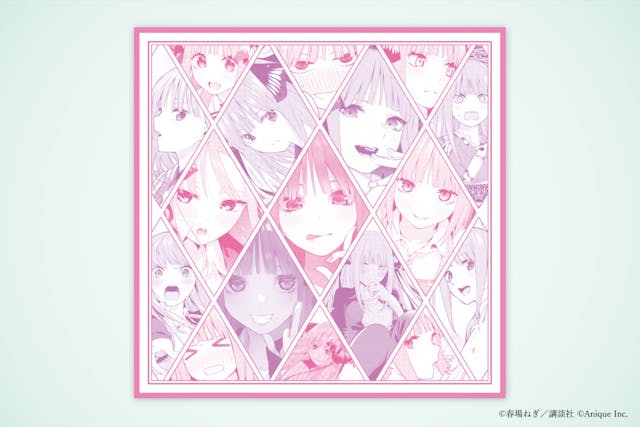 5. Message Card from the Bride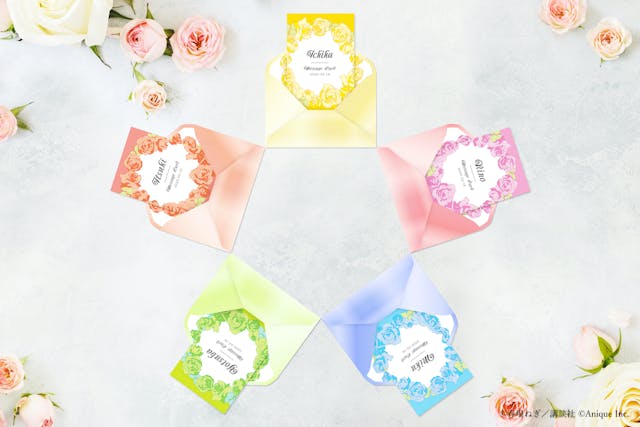 For joint partner who has ordered the framed artwork or the special mug, you will receive a special message card in addition.