1. Certificate of Joint Partnership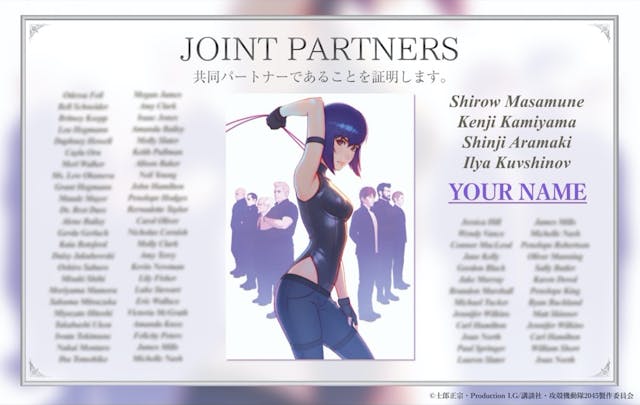 Your partner name will be credited with the creator who created GHOST IN THE SHELL SAC_2045. We issue digital certificates that record the partner names for each artwork. Only the joint partners will be able to access to their exclusive pages. Also, as a joint partner, you will have your name with the creators of GHOST IN THE SHELL SAC_2045.
2. A Unique and Original Section 9 ID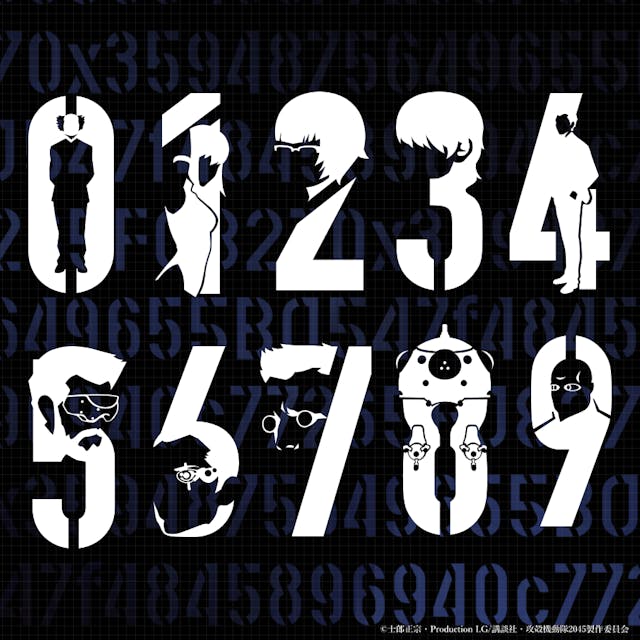 The moment you become a joint partner, you will receive a unique 66-digit ID (Blockchain Transaction ID). This ID is constructed by a special font that is designed with elements of the members of Section 9. Your unique ID is used in all privileges.
3. Unique Framed Artwork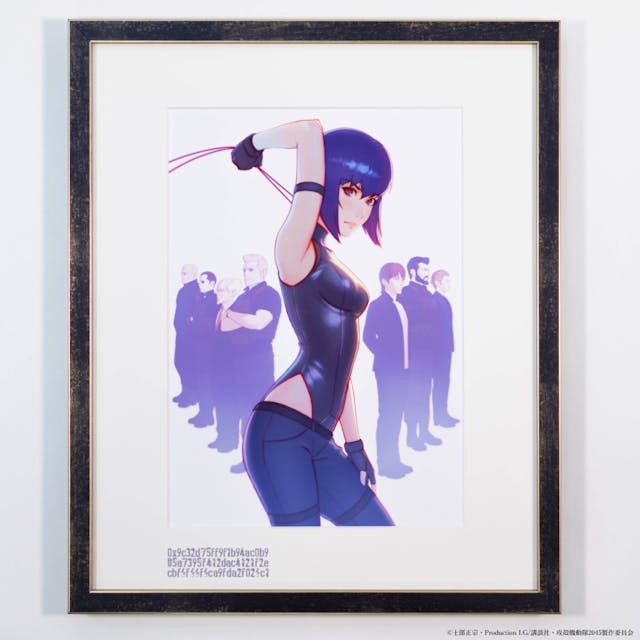 Artworks that are drawn by the character designer, Ilya Kuvshinov, with love and respect to the series. The framed artwork is printed in ultra-high quality and can be only ordered by the partner for once. Your unique Section 9 ID will also be engraved on the framed artwork, making it a one and only item.
※Framed Artwork is ¥50,000 (tax ecxl.)
※Frame Size is 445mm・370mm・25mm
※Framed artwork will to made-to-order based on each partner's original ID. Please understand that it will cost approximately 2 months until dispatch.
4. The one and only Artwork T-shirt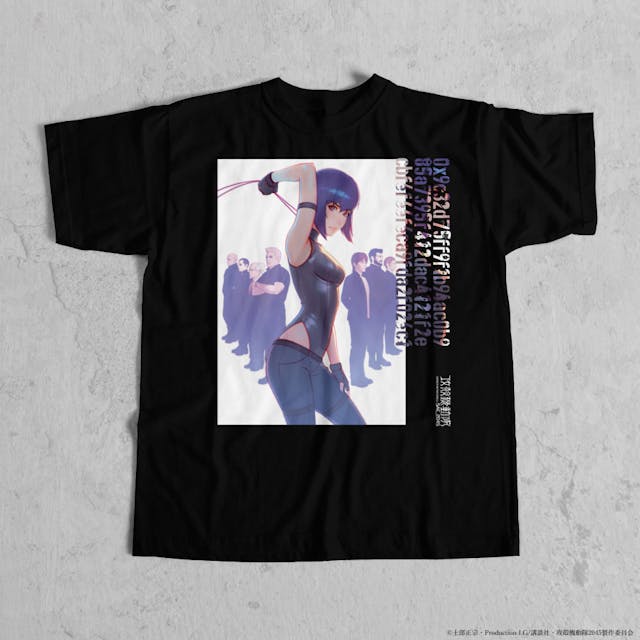 A unique T-shirt with your own 66-character ID on it, which makes this an one and only T-shirt in the world, representing the theme of the series, singularity.
※T-shirt is ¥7,000 (tax excl.)
※This is a unique item with your original ID constructed with the Section 9 font.
※Size S,M,L,XL
S Size H:64cm W:48cm
M Size H:68cm W:52cm
L Size H:72cm W:55cm
XL Size H:75cm W:58cm
5. Unique Cyberbrain Exoskeleton (Smartphone Case)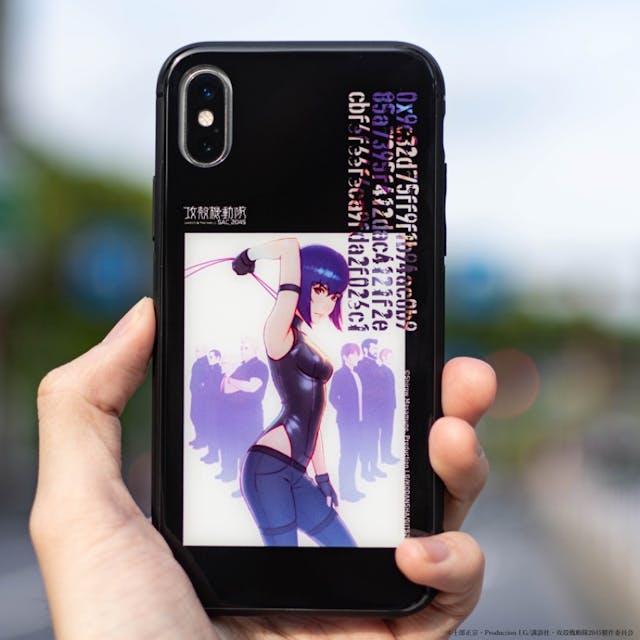 In nowadays, we could call our smartphone our external cyberbrain, and the case for it would be its exoskeleton. Your unique ID will be printed on it to make sure its originality. And that is an item representing the idea of STAND ALONE.
※Case is ¥5,000 (tax excl.)
※This is a unique item with your original ID constructed with the Section 9 font.
※Supported Devices:
iPhone 7・8・SE(2nd Gen)
iPhone 7 Plus・8 Plus
iPhone X・XS
iPhone 11
iPhone 11 Pro
iPhone 11 Pro Max