※ Because this item is made-to-order, preparation may take 2-3 months before shipping.
※ This digital art will not be able to be traded.
※ Please note that cancellation is not accepted.
※ Please see more detail and the cautions on the special page.

Limited Digital Collection on your PC or Smartphone
Collect and access your digital items through PC or smartphone.
As an owner, you may view the digital collection clip without the "SAMPLE" watermark.
You may also download the clip and use it as your PC or smartphone wallpaper.

Special offer for those who purchase the digital collection by November 30, 2020.
Your name will be displayed inside the lain 2020 eXhibition.
You will be notified by email after it is displayed.

※ You may collect multiple digital items.
※ Each digital smartphone case is ¥1,000 yen (tax excl.)
Certificate of Ownership with Ownership Period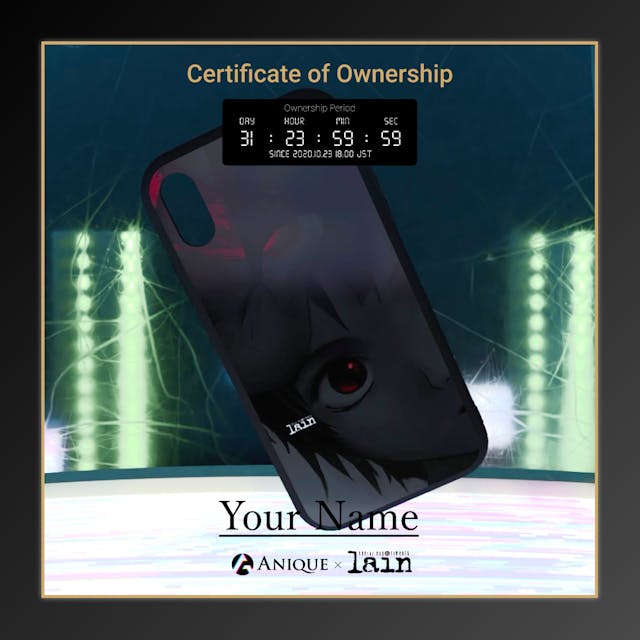 A certificate of ownership that records your name will be issued.
Your ownership period will also be recorded on the certificate.
You may enjoy the time spent and the anniversary of your collection.

Check Certificate of Ownership
Exclusively Summon the Real Item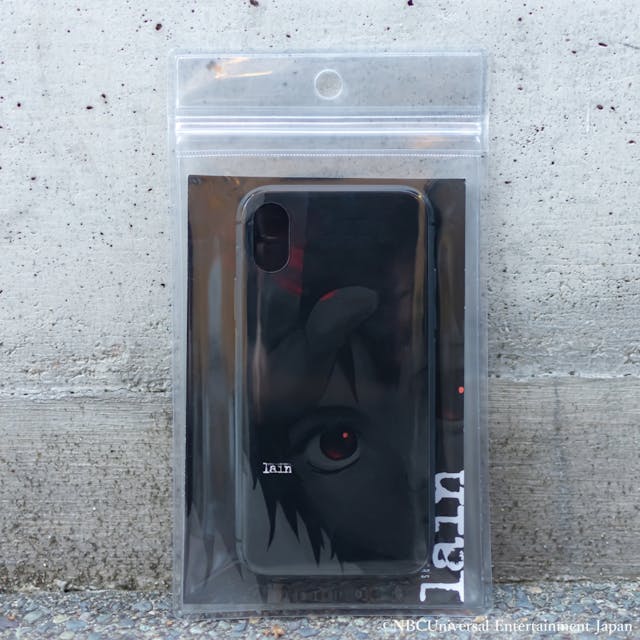 As the owner of the digital item, you may exclusively order the real version.
This is a specially designed smartphone case with yoshitoshi ABe's lain artwork.
You may also access your certificate of ownership via the QR code on the package.
※Case is ¥4,500 (tax excl.)
※ Supported Devices:
iPhone 7・8・SE(2nd Gen)
iPhone 7 Plus・8 Plus
iPhone X・XS
iPhone XS Max
iPhone XR
iPhone 11
iPhone 11 Pro
iPhone 11 Pro Max
iPhone 12
iPhone 12 Mini
iPhone 12 Pro