The owner of this one and only digital art is offered to view the artwork at a higher resolution than the regular users, and to access the following privileges.
Your name will be engraved as the owner of the artwork.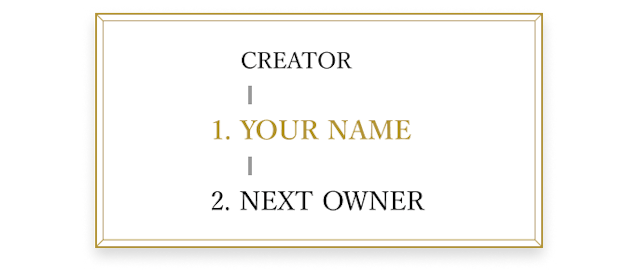 A certificate that proves the owner's possession of the artwork, which is approved by the creators and the copyright holders, and issued by Anique. Name of the artwork, creator, studio, year created, owner ID, period of ownership are recorded on the certificate.
The Certificate of Ownership can be viewed on Anique's platform. Owners may also share it on social media.